Vinesign & Filevine: Better Together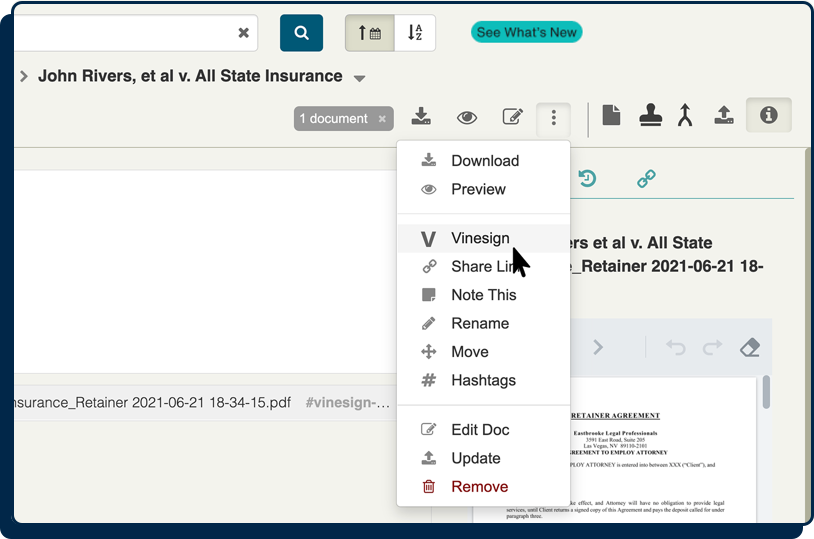 01
Send Signature Requests Directly from Filevine
What if you never had to leave your case management software to send a signature request? With Filevine & Vinesign, that's now possible. Keep your workflow all in one place while accomplishing everything you need.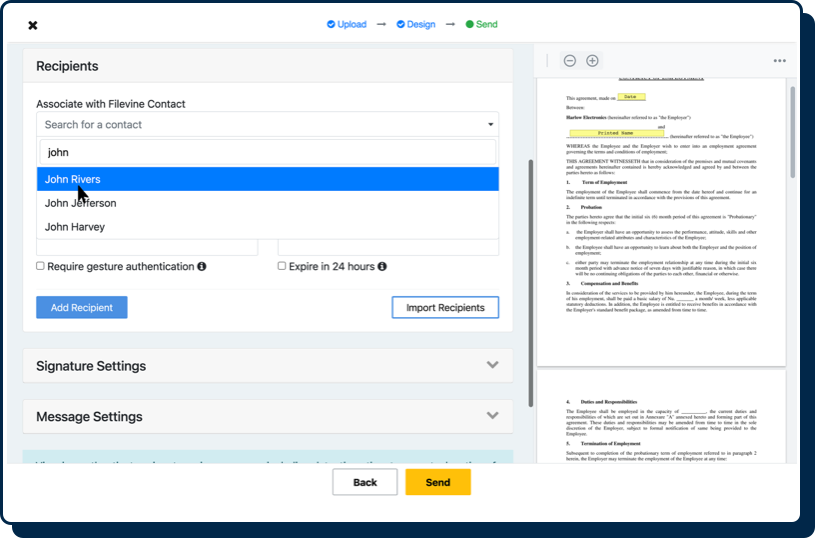 02
Organize & Autofill by Associating with Filevine Contacts and Projects
When sending your requests in Vinesign, you won't have to manually enter recipient information for your Filevine contacts. Instead, associate the request with an existing contact and auto-fill their information. When your document is finished, have it automatically organized and stored in your Filevine project, too.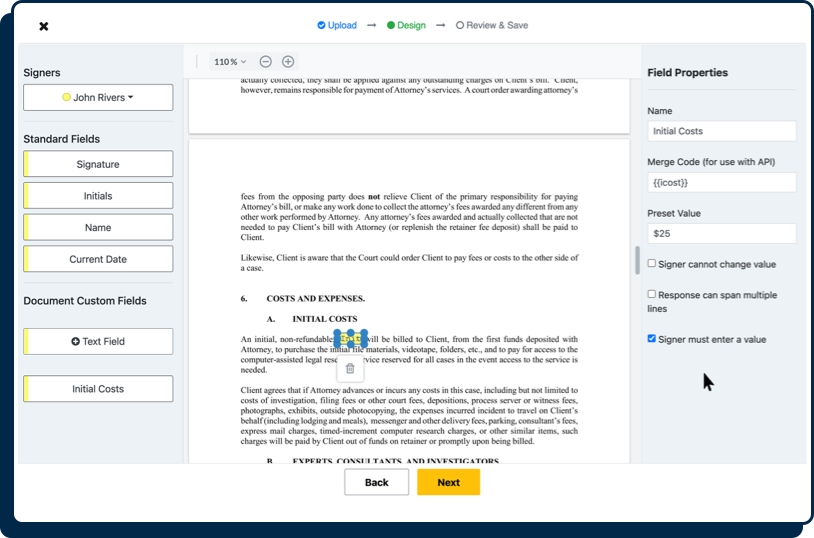 03
Lead Docket Merge Codes for Seamless Intake
Is your firm using Lead Docket for intake? The process gets even easier with Vinesign, which supports merge fields from Lead Docket. Populate your document with text from intake forms automatically.